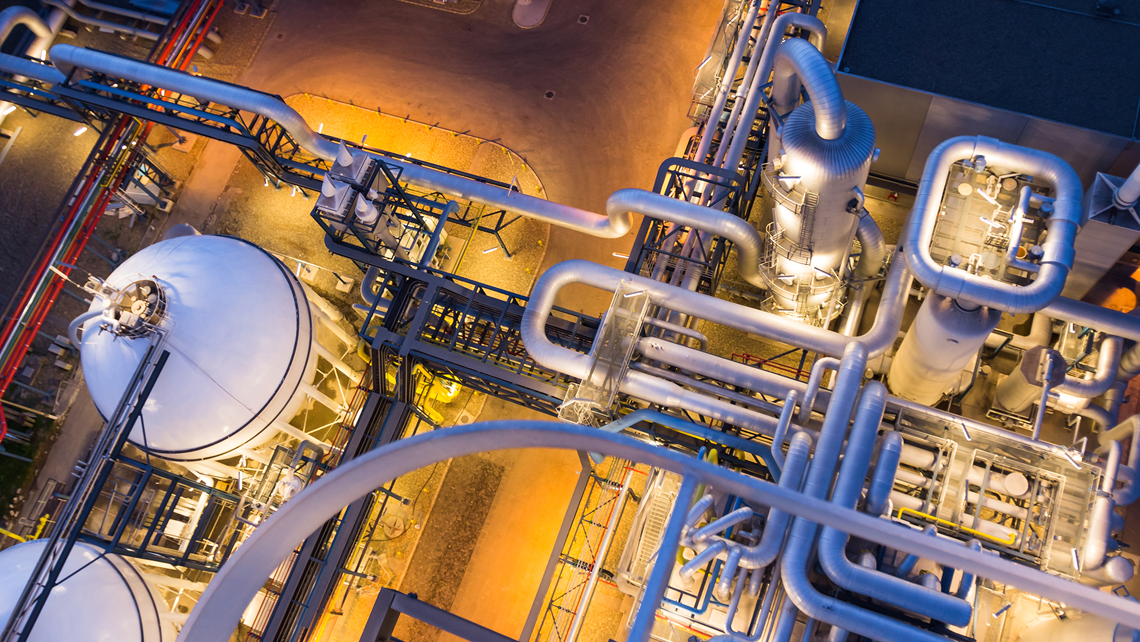 China Petroleum Corp steps up industrial safety with early prewarning solution
Learning from an incident at Formosa Plastic Corp that caused major losses to businesses and environmental safety to society, the China Petroleum Corp refinery division is looking to enhance industrial safety that is more effective, reliable and with better prewarning time during plant operation. With such implementations, an advanced online monitoring system would improve and upgrade their prewarning efficiency to prevent future accidents from occurring.
"In my service at CPC Kaohsiung refinery, I pay more attention to industry safety than production performance. It is important to develop a good industry safety culture with a reliable industry safety prewarning system" said Mr Shui-Bo Chen, Deputy Executive Director of CPC, Refinery Division. After the Formosa incident, CPC have implemented a higher level of prewarning safety on plant equipment and also more frequent manual routine inspections day and night.
Mr Chen went on to say that it is important to keep up production but not at the risk of industrial safety. It would be better to slow down production to ensure industrial safety, otherwise if a major industrial accident should occur it would be damaging to the company, with higher maintenance costs and production losses. This may also cause pollution to the environment and social costs to the society. "We would lose more than we would gain" said Mr Chen.
He also pointed out that before a breakdown, most of the common machinery parts would develop early warning signs. With early detection and early maintenance, this should prevent accidents from occurring. Being dependent on regular routine maintenance programs alone for problem detection is not sufficient and such routines will likely develop an industrial safety 'blind spot'. He commented that the petrochemical industry is a highly polluting industry and any accidents would greatly impact the environment and society. As such, preventive measures on risk management for the petrochemical industries should be proportionally higher than for other industries.
Earlier in the Kaohsiung refinery, Mr Chen had formed a good inspection team for industrial safety with prewarning solution, but it was very labor intensive. If there is an advanced industrial safety early warning system available, it will help them further to obtain a more efficient and reliable prewarning solution. This would at the same time reduce operational manpower. However, such a system would need to be field tested and further evaluation and analysis would be required by plant engineers to ensure full operational compatibility.
In order to enhance and improve industrial safety prewarning online system, H & H Company of Taiwan introduced the SPM HD® monitoring system from SPM Instrument, Sweden. This new monitoring system from SPM was first presented in Kaohsiung yesterday.
Louis Ho, General Manager of H & H Company, pointed out that the new condition monitoring system is suitable for petrochemical, steel mill, shipping and other major industries. With the combination of computer software and hardware from SPM, it provides online condition monitoring on machinery in the production line and failure analysis with up to 6 months prewarning time. Compared to manual inspection and traditional online systems, the SPM HD® online system is more sensitive to pick up early bearing and other mechanical fault symptoms during operation. This will help users to prevent industrial accidents from happening.
Every equipment will develop its own unique characteristics before failure. The SPM HD® online system can help to analyze and provide useful information when a component part is due for replacement, providing reliable diagnostic data automatically, with spectrum and time waveform analysis. The SPM method also includes two levels of shock pulse values, showing the state of bearing damage information and lubrication condition. Well-defined machine status condition indicated in green, yellow or red allows users to reliably plan for maintenance stops and parts replacement.
This SPM system is widely used in Europe and the United States, but is not commonly used in Taiwan.
After attending the seminar, Mr Shui-Bo Chen showed great interest in the system and has invited H & H to the plant for field tests and evaluation.
This article is courtesy of Taiwan news
Reported by: Qi-Feng Chen
Central News Agency
2010-08-31